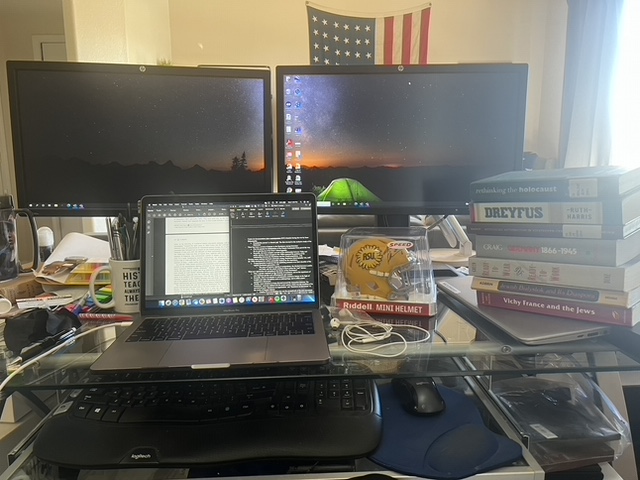 February 17, 2022
A Day in the Life: Marc Vance, History PhD student
Blog post by Marc Vance
Most mornings begin at 5:45 AM with two of my three dogs letting me know that it is time to get going. The third, Maisy, is a bit older and enjoys her sleep. The other two, Sam and Bailey, go on their quick morning walk to smell the same rocks and bushes they smelled the day before.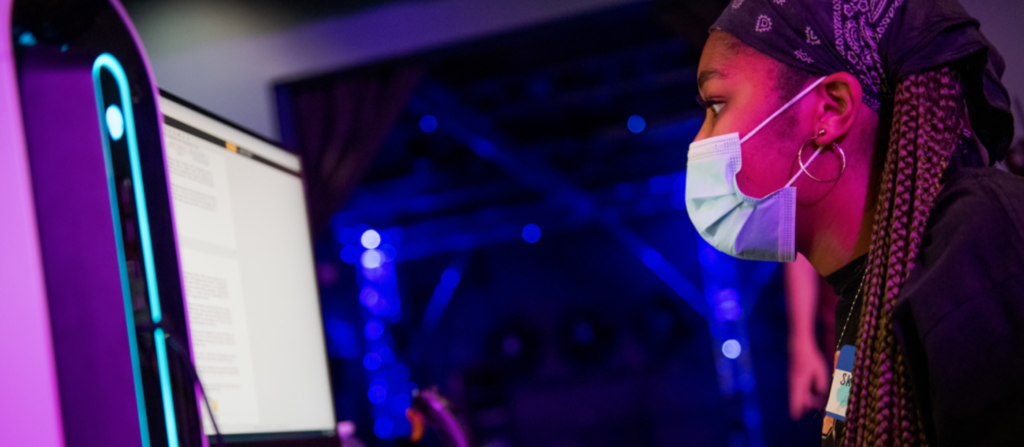 February 8, 2022
Inaugural Digital Projects Showcase fulfills mission of presenting research
The ASU Digital Humanities Working Group (Liz Grumbach, Marissa Rhodes, Silvia Stoyanova, and Mike Tueller) launched the inaugural Digital Projects Showcase during Humanities Week 2021. Working together with colleagues from across the Division of Humanities, this event brought together scholars from multiple disciplines and ASU campuses to fulfill a three-fold mission: (1) showcase the exemplary digital humanities scholarship being produced at Arizona State; (2) present compelling cases of how digital humanities methods can augment and accompany the work we do as scholars; (3) introduce undergraduates to the field of digital humanities.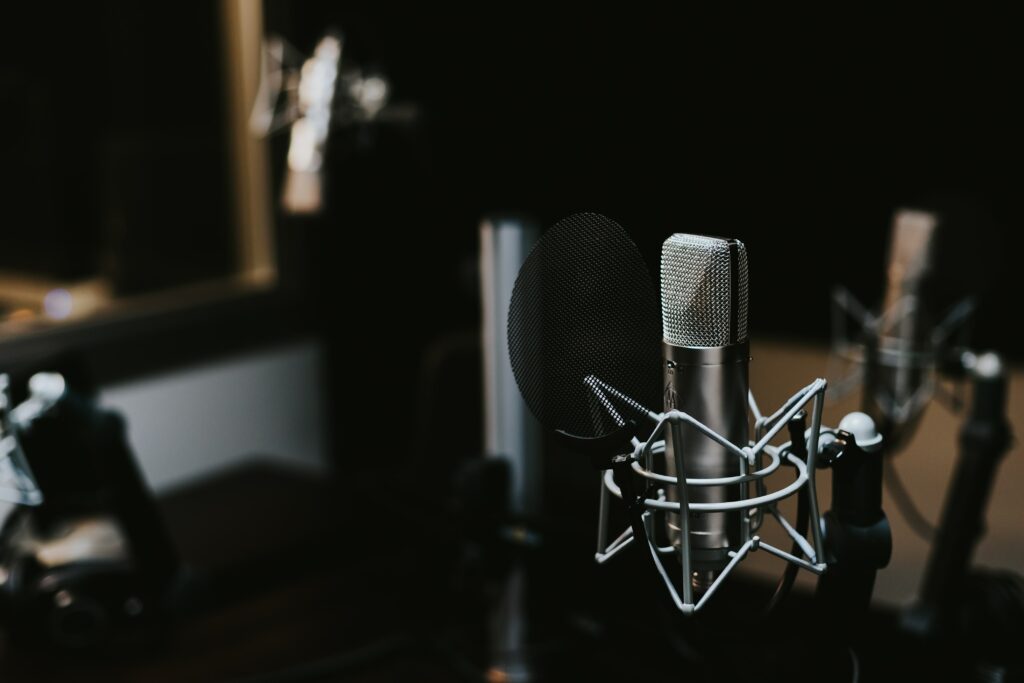 December 16, 2021
History in the Wild podcast: Fort Vancouver: Furs to Flight
Blog post and podcast by Carolina Trestain
My name is Lina Trestain, and I've just wrapped up my last term of my undergrad in History. I decided to take Dr. Rhodes' History in the Wild because I have never made a podcast, but I like the idea of using them to share information.